Welcome.

Belize awaits you.
Belize is an extraordinary country with an exciting variety of adventures for you to enjoy; of which includes the world's second largest Barrier Reef, Pristine Tropical Rainforests with countless Exotic Wildlife, Jungle Rivers and towering Waterfalls, mystifying Caves and Mountain ranges, Bird Watching, Ecological Adventures and many Ruins from a Maya Society that occupied this region for thousands of years.
Actun Tunichil Muknal (ATM)
Also known locally as "Xibalba", is an extraordinary cave in Belize, near San Ignacio, Cayo District, notable as a Maya archaeological site that includes skeletons, ceramics, and stoneware. They include the famous "Monkey Pot", one of only four located across Central America.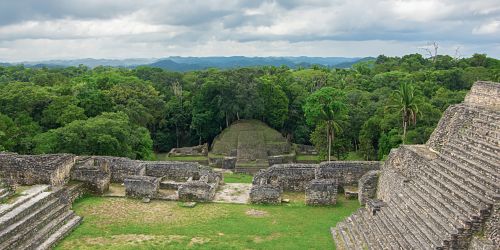 Caracol (Snail)
Caracol is the largest Maya archaeological site in Belize, Central America. In AD 650, the urban area of Caracol had a radius of approximately 10 kilometers around the site's epicenter. It covered an area much larger than present day Belize City (the largest metropolitan area in the country of Belize)...
Xunantunich (Maiden of the Rock)
The name Xunantunich or zshoo-NAN-too-NEECH may prove to be a little challenging to some to pronounce. Our guides often tease that our visitors should just call it Tuna sandwich. Xunantunich was the first site to be opened to the public, when the road and the hand cranked car ferry were completed...